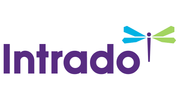 Aino Health AB (publ): Aino Health bokslutskommuniké januari-december 2020
1 februari, 2021


Fokus på Sverige för att möta ökat behov, SaaS Prenumerationer på stadig nivå jämfört med förra året.


Oktober - December 2020 

Omsättningen uppgick till 7 132 (8 201) TSEK* 
Resultatet efter finansiella poster ökade till -2 648 (-3 676) TSEK 
Resultatet per aktie uppgick till -0,1 (-0,2) SEK 

Januari - December 2020 
Omsättningen till 24 916 (25 873) TSEK* 
Resultatet efter finansiella poster ökade till -13 166 (-15 273) TSEK 
Resultatet per aktie uppgick till -0,7 (-1,0) SEK 
* Bolaget hade vid slutet av Q4 2020 cirka 2,1 MSEK i fordringar, från resultatbaserade kontrakt, som har ackumulerats under Q4 2018 - Q4 2020 varav 2 miljon kronor har intäktsförts under Q4 2019 och Q4 2020. För mer information se sid. 5 i rapporten. 

Under årets sista kvartal kunde vi se att sälj-situationen orsakad av COVID-19 lättade något och vi kunde återigen boka kundmöten i Finland och Sverige. Detta resulterade i ett utökat avtal med Transcom, där de implementerar HealthManager på alla sina arbetsplatser i Sverige. Vi tecknade också ett nytt kundavtal med det svenska assistansbolaget Curira, vilket är vårt första vårdföretag i Sverige. 
Minskningen av omsättningen beror på senarelagd leverans av vissa tjänster på grund av COVID-19 samt valutakursförändring. EBITDA har utvecklats positivt tack vare kostnadskontroll. 

Fokus på Sverige för att möta ökat behov

När vi nu blickar framåt och går in i 2021 så har vi, på grund av det gällande läget, beslutat att fokusera på den svenska marknaden. Vi har ett momentum här och behöver möta det ökade behovet. 
Vi fortsätter att investera en del av höstens tillförda kapital för att utöka och förstärka vår säljorganisation i Sverige. Detta sker dels genom rekryteringar och dels genom att öka säljkapaciteten genom outsourcing.   

SaaS prenumerationer vänder uppåt 

Per den sista december har vi cirka 49 000 prenumeranter. 
Jag ser fram emot 2021 med tillförsikt. Vi har många aktiviteter på gång som ytterligare kommer att förbättra vår kapacitet att hjälpa nuvarande, och potentiella kunder, att hålla sina anställda hälsosamma och engagerade med hjälp av digitala processer och best practise från Aino. 

Jyrki Eklund 

Vd och koncernchef Aino Health AB 

Denna information är sådan som Aino Health AB (publ) är skyldigt att offentliggöra enligt EU:s marknadsmissbruksförordning. Informationen lämnades, genom Jyrki Eklunds, vd och koncernchef för Aino Health AB, försorg, för offentliggörande den2 februari, 2021kl. 08.30 CET.


För mer information:

Jyrki Eklund, VD Aino Health
Telefon: +358 40 042 4221 

Certified adviser

Erik Penser Bank
+46 8 463 83 00
certifiedadviser@penser.se 

Om Aino Health (publ)

Aino Health är den ledande leverantören av Software-as-a-Service-lösningar inom Corporate Health Management. Företagets kompletta system med SaaS-plattform och tjänster minskar sjukfrånvaron, sänker relaterade kostnader och förbättrar affärsresultat genom ökad produktivitet och engagemang hos organisationens anställda då hälsa, välbefinnande och säkerhet blir en integrerad del av det vardagliga arbetet. Besök gärna ainohealth.com. Aino Health AB (publ) är listat på Nasdaq First North Growth Market (Ticker: AINO). För mer information, besök https://investors.ainohealth.com/.
Bilagor

Om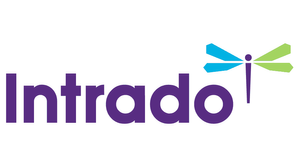 GlobeNewswire
One Liberty Plaza - 165 Broadway
NY 10006 New York
https://globenewswire.com
GlobeNewswire is one of the world's largest newswire distribution networks, specializing in the delivery of corporate press releases financial disclosures and multimedia content to the media, investment community, individual investors and the general public.