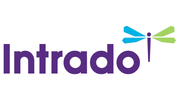 Active Biotech Bokslutsrapport 2020
Ny strategisk FoU-plan genomförd och finansierad
HÄNDELSER UNDER KVARTAL 4
Tasquinimod
Den kliniska studien i multipelt myelom presenterades muntligt på mötet American Society of Hematology (ASH) 2020 i december
Patentansökan avseende användning i multipelt myelom godkänd i Kina i oktober
Patent beviljat i Europa i november avseende användning av tasquinimod i kombination med immunterapi
Laquinimod
Utvecklingen fortsätter enligt plan
Naptumomab
Active Biotech erhöll milstolpebetalning från NeoTX i december
Företaget
Styrelsen beslutade vid styrelsemötet i november att föreslå en nyemission för att finansiera pågående och planerade utvecklingsprogram
En kapitalmarknadsdag ägde rum den 24 november
Den kliniska strategin och beräknade milstolpar presenterades för marknaden i november
VIKTIGA HÄNDELSER UNDER PERIODEN JANUARI-DECEMBER
Active Biotech offentliggjorde ny strategisk inriktning för bolaget i februari
Tre nya styrelseledamöter med omfattande branscherfarenhet utsågs vid årsstämman den 19 maj
Prekliniska data avseende effekter av tasquinimod i experimentella modeller för multipelt myelom presenterades i juni vid det virtuella 25:e årliga kongressmötet i European Hematology Association (EHA)
Data avseende effekter av laquinimod i experimentell uveit publicerade i Journal of Immunology i maj
Första patienten doserad i augusti i fas Ib/IIa-studien med tasquinimod för behandling av multipelt myelom
Ny topikal ögondroppsformulering av laquinimod utvecklad i samarbete med Leukocare AG i augusti, för behandling av inflammatoriska ögonsjukdomar
HÄNDELSER EFTER PERIODENS UTGÅNG
Active Biotech offentliggjorde emissionsprospekt den 5 januari 2021
Företrädesemissionen övertecknades med 175%, och tillförde en likviditet på 76,2 MSEK före emissionskostnader
Active Biotech tecknade avtal för tillverkning av en topikal ögondroppsformulering av laquinimod för kliniskt bruk
Ekonomisk översikt
MSEK
okt-dec
jan-dec
2020
   2019
2020
2019
Nettoomsättning
6,2
0,9
6,7
8,4
Rörelseresultat
-4,1
-11,2
-32,3
-32,3
Resultat efter skatt
-4,1
-11,2
-32,2
-34,1
Resultat per aktie (SEK)
-0,03
-0,08
-0,22
-0,24
Likvida medel (vid periodens slut)
26,2
59,7
För ytterligare information, vänligen kontakta:
  Helén Tuvesson, VD
  Tel: 046-19 21 56
  Hans Kolam, CFO
  Tel: 046-19 20 44

Active Biotech AB
(org.nr 556223-9227)
Box 724, SE-220 07 Lund
Tel: 046-19 20 00

Rapporten finns även tillgänglig på www.activebiotech.com.
Active Biotech är skyldigt att offentliggöra informationen i denna bokslutsrapport enligt EU:s marknadsmissbruksförordning och lagen om värdepappersmarknaden. Informationen lämnades, genom ovanstående kontaktpersons försorg, för offentliggörande den 11 februari 2021, kl. 08.30.
Bilaga

Om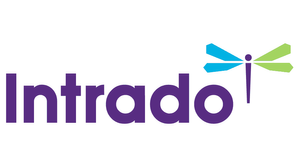 GlobeNewswire
One Liberty Plaza - 165 Broadway
NY 10006 New York
https://globenewswire.com
GlobeNewswire is one of the world's largest newswire distribution networks, specializing in the delivery of corporate press releases financial disclosures and multimedia content to the media, investment community, individual investors and the general public.