Acquisition of plot for Construction City
Construction City Holding AS, a company owned by OBOS BBL (70% stake), AF Gruppen Norway (20% stake) and AF Gruppen subsidiary Betonmast (10% stake), has agreed to purchase all shares in the company Construction City Eiendom AS from OBOS Eiendom AS.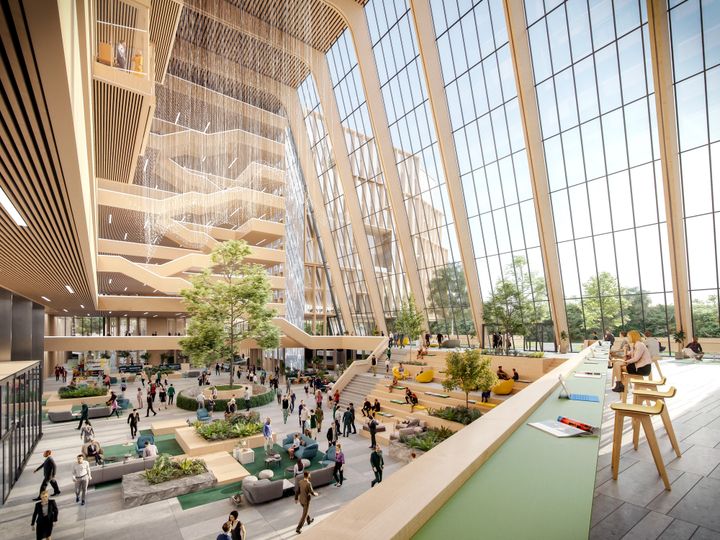 Construction City Eiendom AS owns an attractive plot of land at Ulven, which will be used to site the Construction City industry cluster that will bring together the construction, civil engineering and property industry in Norway. A usable floor area of 85,000 has been planned for the property and the framework application for the property project was submitted to the municipality of Oslo this week.
OBOS, AF Gruppen and Betonmast aim to move their head offices to the area, with the relocation scheduled for 2024.
"We are very happy to enter into an agreement concerning the plot where our new head offices will be established. The ambition is for Construction City to offer the office solutions of the future whilst also being an attractive venue for learning and development. By bringing the industry together, we will contribute to raising overall competitiveness and will involve various industry players, whether they are traditionally competitors, partners or educational institutions," says Morten Grongstad, CEO of AF Gruppen.
The transaction is based around a gross plot value estimated at MNOK 444.5, with AF and Betonmast owning a 30% stake in the company. AF Gruppen's total cash outlay for the transaction has been estimated at MNOK 63.5. The share transfer will take place on 1 September 2020.
Om AF Gruppen ASA
AF Gruppen ASA
Innspurten 15
0603 Oslo
+47 22 89 11 00
https://afgruppen.com
AF Gruppen is a leading contracting and industrial group that was formed by an entrepreneurial spirit and execution capabilities. The group has 5,700 employees and revenue reached NOK 22.5 billion in 2019. AF Gruppen is listed on Oslo Stock Exchange (AFG).
We provide a broad range of services with seven operational business areas: Civil Engineering, Building, Betonmast, Property, Energy and Environment, Sweden and Offshore.