A stable 2019 for Avinor
Avinor's income for 2019 amounted to NOK 11.8 billion, with a profit of NOK 665 million. Operating income is on a par with 2018, while profit has roughly halved due to an accounting provision for expected cleanup costs at Avinor's fire training sites.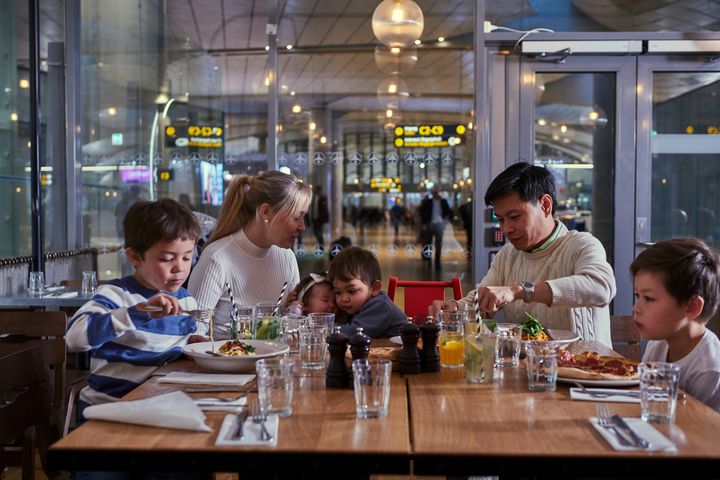 The Group's operating income in the fourth quarter amounted to NOK 2,944 million, compared with NOK 2,915 million for the corresponding period in 2018. Operating income in the period 1 January to 31 December 2019 amounted to NOK 11,785 million, compared with NOK 11,724 in the corresponding period in 2018.

The fall in traffic income (charges) was partly offset by an increase in sales and rental income in the fourth quarter.

"It's important that Avinor does not charge its customers, passengers, and airlines high airport charges. This means that income from commercial ventures is increasingly important for Avinor. We're pleased that increased income is partly offsetting reductions in traffic and lower fees. Good and stable financial framework conditions are essential for ensuring a sound aviation network throughout Norway," says CEO Dag Falk-Petersen.

Provisions reduce profit
Avinor had a profit after tax of NOK 665 million in 2019 against NOK 1,169 million for the corresponding period in 2018. The change in profits was primarily due to increased provisions for estimated cleanup costs related to environmental contaminants at Avinor's fire training sites.

Safe and efficient operations
Over the year, average regularity and punctuality were 98 and 84 per cent, respectively.
"The most important thing for Avinor is to meet the expectations of airlines and society – the safe and stable operation of our airports. 2019 has been another year with world-leading punctuality and without major operational disruption. The Norwegian aviation network is a close and robust co-operation between airlines, Avinor, and other stakeholders at our airports. This helps to ensure that the whole of Norway can benefit from what we have to offer," says the CEO.

Surveying the extent of fire damage
On 7 January 2020 there was a fire in a car park at Stavanger Airport Sola. The fire is believed to have started in an older diesel vehicle and quickly spread, becoming a very challenging fire resulting in considerable material damage, but no injuries. Parts of the car park collapsed. The extent of the damage is currently being surveyed, and reconstruction is being planned. The building was insured to its full value.
Om The Avinor Group

The Avinor Group
Dronning Eufemias gate 6
0191 Oslo
+47 67 03 00 00
https://avinor.no/en/corporate/about-us/the-avinor-group/about-the-company
Avinor is a wholly-owned state limited company under the Norwegian Ministry of Transport and Communications and is responsible for 44 state-owned airports.


Avinor has taken a leading role in reducing climate gas emissions from the aviation industry, including the development of electric aircrafts and supplying sustainable jet-biojetfuel.


Avinor provides safe and efficient travels for around 50 million passengers annually, half of which travel to and from Oslo Airport.


Over 3000 employees are responsible for planning, developing and operating an efficient airport and air navigation service. Avinor is financed via airport charges and commercial sales.  The air navigation services is organized as ​subsidiary wholly-owned by Avinor. Avinor's headquarter is in Oslo.