25 per cent growth and healthy result improvement
AF Gruppen (AFG) reports strong growth and strong earnings for Q2 2019. Revenues increased by 25 per cent to NOK 5,863 million in the quarter, while earnings before tax increased by 42 per cent to NOK 363 million.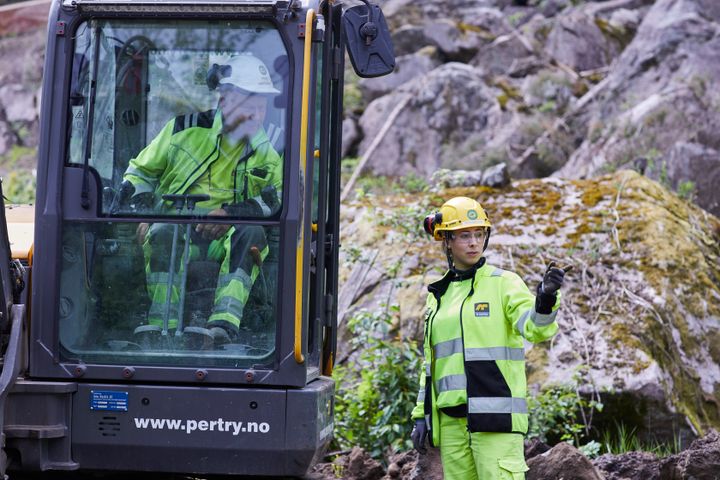 AF Gruppen's revenues were NOK 5,863 million (4,692 million) in the second quarter and NOK 11,077 million (8,575 million) for the first half of the year. This corresponds to growth of 25% and 29% respectively, compared to the same period last year. Earnings before tax were NOK 363 million (NOK 256 million) for the 2nd quarter and NOK 590 million (450 million) for the 1st half of the year. This resulted in a profit margin of 6.2% (5.5%) for Q2 and 5.3% (5.3%) for the first 6 months. The order backlog was NOK 23,085 million (19,866 million) at the end of the quarter.
 AF Gruppen is in a very strong financial position. Net operating cash flow was NOK 284 million (33 million) for Q2 2019. As at 30 June 2019, AF Gruppen had net interest-bearing liabilities of NOK 753 million (-609 million). The change is mainly due to the implementation of a new accounting standard (IFRS 16) from 1 January 2019. The change of standard led to recognition of lease obligations of NOK 888 million as net interest-bearing liabilities. The change has no impact on liquidity. Earnings per share for the quarter totalled NOK 2.54 (NOK 1.53).
"Profitability is good in the group and we are pleased with healthy growth of 25 per cent. The fundamental and continuous work on building a unified corporate culture is more important than ever in a period of strong growth. Motivated employees and a solid organisation are an important foundation for creating long-term value. It is pleasing that we have experienced a reduction in serious injuries in the quarter, but zero lost time injuries is and always will be our goal. The working environment should be safe for everyone – including those who are employed by our subcontractors," says Morten Grongstad, CEO of AF Gruppen.
AF has an uncompromising attitude towards safety and imposes the same stringent safety requirements on all partners and suppliers as on its own employees. Figures from the subcontractors are included in the injury statistics. The LTI rate for the second quarter was 0.6 (0.8). The LTI rate for the 1st half of 2019 was 1.3 (1.1).
AF works systematically to avoid work-related absence. The goal is overall sickness absence of less than 3.0 per cent. Sickness absence in Q2 was 3.2% (3.1 %), and for the first six months of 2019 it was 3.5% (3.4%).
After the end of the quarter, the company announced that an agreement had been concluded with the board of BetonmastHæhre AS to acquire 100 per cent of the shares of Betonmast AS. The purchase will be made through Betonmast Holding AS, a company of which 66 per cent is owned by AF Gruppen and 34 per cent by the management and former shareholders of Betonmast.
"Our strategy has clear goals for organic and structural growth. After the end of the quarter we announced the agreement to acquire Betonmast. This will be our largest acquisition of all time. Since starting up in 2006, Betonmast has seen impressive growth, and is a well-run company with competent employees and management, interesting projects, strong profitability and a healthy order backlog. The transaction will strengthen AF Gruppen's position in the Norwegian and Swedish building markets, and also provides the basis for a very interesting future for Betonmast and the rest of AF Gruppen," Grongstad says.
Selected highlights from the quarter:
AF Anlegg reported a very high level of activity for quarter. Even with strong growth, the unit delivered an industry-leading profit margin. The E18 Tvedestrand – Arendal project was opened for traffic on 2 July, almost four months before the original schedule.
There is a high level of activity in the building market in Norway. Most business units have growth in revenues and deliver good results for the quarter, particularly in AF Bygg Oslo, AF Nybygg and contracting activities in Bergen. Additionally, the rehabilitation operations in Oslo report strong results. A good order backlog means that activities are expected to maintain a stable, high level in 2019.
In Property sales have been good with 80 (117) sold apartments in the 2nd quarter, of which AF's share is 37 (38). A total of 242 (172) have been sold year to date, and AF's share is 92 (59). The sales ratio for projects under construction is 75%.
In the Energy & Environment segment, activity levels at the environmental centres are lower in comparison to the same quarter last year, but profitability is good. The operating permit for Nes Environmental Centre was issued in June, and AF Gruppen is looking at possibilities for establishing more environmental centres in the time ahead. Activities are good in several energy savings contracts (EPC), and all departments in demolition are reporting good results.
The Sweden segment reports growth for the period of 47%, which is due to the acquisition of contracting company HMB. The Swedish construction market is characterised by strong competition, and the market for environmental services is also good in Sweden.
As previously announced, the Offshore segment has low, yet increasing activity. Demolition activity at Vats is expected to increase throughout the autumn. There is good growth for projects in modification and maintenance, in addition to market opportunities related to electrification in the marine sector.
For further information:
Morten Grongstad, CEO, mobile +47 991 53 905
Sverre Hærem, CFO, mobile +47 952 45 167
Knut Ekern, Director Corporate Communications, mobile +47 930 02 600
Om AF Gruppen ASA
AF Gruppen ASA
Innspurten 15
0603 Oslo
+47 22 89 11 00
https://afgruppen.com
AF Gruppen is a leading contracting and industrial group. The purpose of our business is to create value for our customers, owners, employees and society at large. We are proud of our good financial results, but every bit as important are the non-financial values that we create every day. A safe working environment for our employees and sub-contractor personnel, new services that help solve society's environmental challenges and ethical business operations that create security for our customers. This in turn provides us with the opportunity to create additional value for our owners.