Building 63 apartments in Västerås
HMB, a subsidiary of AF Gruppen, has been commissioned to build 63 new apartments in Västerås for Riksbyggen. The contract is valued at approximately SEK 127 million, excl. VAT.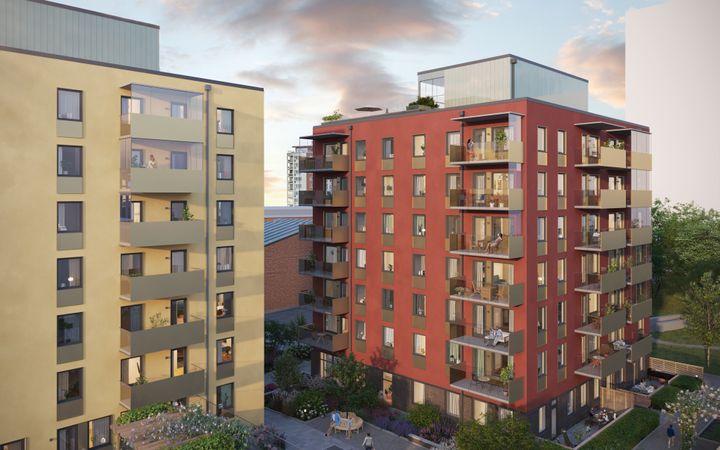 The contract is a turn key contract and is conditional on sufficient sales prior to commencement.
This new residential project, Brf Kopparvalvet, will comprise just over 7,000 m2 gross area for 63 owner-occupied apartments as well as retail and commercial premises at street level. The project has high sustainability goals and aims to achieve Mijöbyggnad Silver certification. This project marks the start of the development of the district of Kopparlunden in Västerås and is the first stage of several planned construction projects that Riksbyggen will carry out in the area in the coming years.
"We appreciate the confidence Riksbyggen has shown in us to contribute to the development of Kopparlunden in Västerås. This is an important urban development project that we are looking forward to being a part of," says Bård Frydenlund, EVP for Sweden with AF Gruppen.
Construction of the Kopparvalvet project is scheduled to start in the autumn of 2024 with completion in 2026.
Images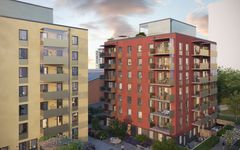 AF Gruppen
AF Gruppen is a leading contracting and industrial group that was formed by an entrepreneurial spirit and execution capabilities. The group has 6,000 employees and revenue reached NOK 31 billion in 2022. AF Gruppen is listed on Oslo Stock Exchange (AFG).
We provide a broad range of services with seven operational business areas: Civil Engineering, Building, Betonmast, Property, Energy and Environment, Sweden and Offshore.