A Museum Honoring the Waltz King: The House of Strauss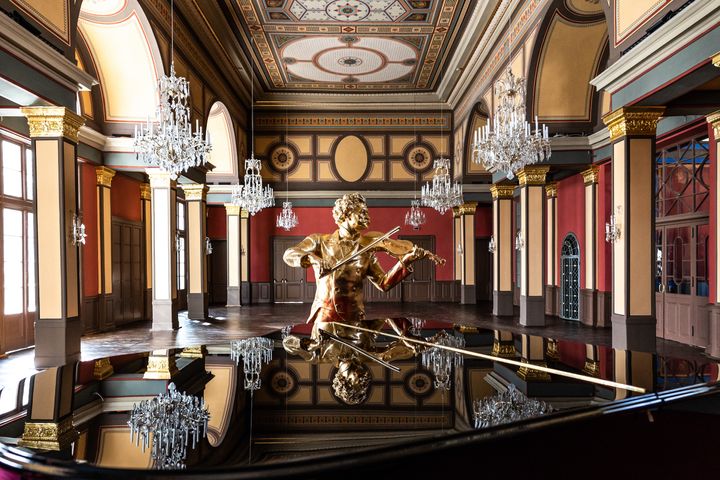 FREE FOR RELEASE AFTER 25.10., 12:12 (UTC+1)
(Vienna, Austria) – On October 25, 2023, Vienna, the renowned world capital of music, will unveil its latest cultural gem, the House of Strauss. This interactive museum pays tribute to the illustrious Strauss family, renowned for composing timeless masterpieces such as "The Blue Danube".
- Picture is available at AP -
You are invited to join the press conference and the opening in Vienna or via livestream (details: https://www.houseofstrauss.at/opening/). Start: 11:30, European Time
Full press kit is already available here:
https://www.houseofstrauss.at/pressarea/
Key Highlights:
1. A Cultural Hotspot in Vienna: The House of Strauss, situated in Vienna, Austria, the music capital of the world, is set to open its doors on October 25, 2023.
2. A Blend of Tradition and Technology: This unique museum seamlessly combines historic original rooms of the Strauss dynasty with cutting-edge technologies, including 3D avatars, animated visuals, and LED walls.
3. Global Expansion on the Horizon: Plans are underway for the worldwide expansion of the House of Strauss, aiming to share the musical legacy with audiences around the globe.
Images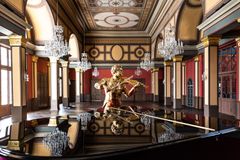 About news aktuell GmbH
news aktuell, a subsidiary of the Deutsche Presse-Agentur (dpa), provides companies, institutions and associations with effective access to both the media and consumers and supports the organizations in telling their stories easily and successfully. Utilizing the digital tools "ots" and "zimpel" PR content reaches all media formats, including classic print titles, wide-reach online portals or social networks. In addition, news aktuell publishes all of its clients' PR content on www.presseportal.de, one of Germany's widest-reaching PR portals. Thus, all relevant multipliers are reached worldwide, ranging from editors and digital influencers to specialist bloggers and interested consumers. Communications specialists from all over Germany rely on the expertise of the dpa subsidiary. news aktuell has been on the market since 1989 and employs over 135 people. The company is based in Hamburg. Further locations include Berlin, Frankfurt and Munich.