Traffic figures for August – more people traveling abroad
4.6 million passengers used Avinor's airports in August. This is an increase of 3 per cent from August last year, but is 6 per cent less than in the same month of 2019.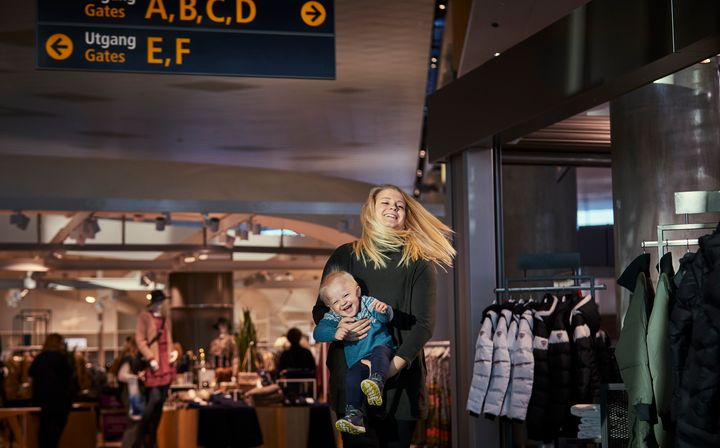 "August has been characterised by a good increase in demand for international travel, compared to August last year. The desire to travel has increased throughout the year for the international travel segment, while domestic travel has seen a poorer trend," says VP for Traffic Development at Avinor, Gaute Skallerud Riise.
"Although the market has grown compared to last year, we are still far behind the levels we saw in 2019. The economic and geo-political outlook has an impact on traffic figures, and future developments are expected to be marked by this. In our latest forecast, we estimate that we will only see 2019 levels in 2027-28, compared to previous expectations of around 2024-25.
"Here there will be significant variations between different markets and airlines. There is also a lot of uncertainty associated with the forecasts as changed assumptions, such as interest rates and the war in Ukraine, can have a great impact," Riise says.
Passenger figures
2,505,509 passengers travelled domestically in the month of August. This is 2 per cent fewer than in August 2022, and 5 per cent fewer than in August 2019.
International traffic, with 2,089,452 passengers, has increased by 8 per cent compared to last year, but this figure is still 8 per cent down on the figure for August 2019.
"Our surveys also indicate that tourists arriving in Norway from abroad have been an important driving force for the development of both domestic and international traffic in the summer."
"This is pleasing for all businesses and employees who depend on this particular customer group," Riise says.
Aircraft movements
There were 66,288 commercial aircraft movements in August. This is 3 per cent less than in August of last year. Compared to August 2019, there has been a drop in the number of aircraft movements of 5 per cent.
Year-to-date compared to 2019
A comparison of overall passenger numbers so far this year with the same period in 2019 shows that we are currently 10 per cent behind 2019.
The number of aircraft movements so far this year is 7 percent behind 2019. See all figures in appendix 08.2023.
Continued increased in drone flights
In August there were a total of 1,814 drone flights reported in Ninox Drone, Avinor's system for drone monitoring. "This is a huge increase of 164 per cent compared to August 2022," says Axel Knutsen, head of Avinor's Drone Programme.
"So far this year, the increase is 115 per cent compared to last year. This is a high number, considering the poor weather that affected the country at the start of the month."
"Unfortunately, there are still a lot of people who are unfamiliar with the rules that apply to drone flights. This means that some flights that take place are illegal, which can pose a serious danger to others in the same airspace. So far this year, Avinor has registered more than 1,000 illegal flights in the restricted areas around the airports. We urge everyone to familiarise themselves with the rules before they operate their drones. The rules are readily available at www.avinor.no/droner," Knutsen says.
Kontakter
Press service for journalists
We do not answer inquiries between 2100 and 0630 unless there is a critical incident. For info regarding flights - see avinor.no and choose airport.

Tel:
+47 918 15 614
presse@avinor.no
Om Avinor
Avinor is a wholly-owned state limited company under the Norwegian Ministry of Transport and Communications and is responsible for 43 state-owned airports.

Avinor has taken a leading role in reducing climate gas emissions from the aviation industry, including the development of electric aircrafts and supplying sustainable jet-biojetfuel.

Avinor provides safe and efficient travels for around 50 million passengers annualy, half of which travel to and from Oslo Airport.

Over 3000 employees are responsible for planning, developing and operating an efficient airport and air navigation service. Avinor is financed via airport charges and commercial sales.  The air navigation services is organized as ​subsidiary wholly-owned by Avinor. Avinor's headquarter is in Oslo.