Norwegian Folk-Metal Rockers Gangar Set to Release International Debut, Stubb, on September 29th!
The band has in a very short period of time become one of Norways biggest exporters of Norweigan roots music!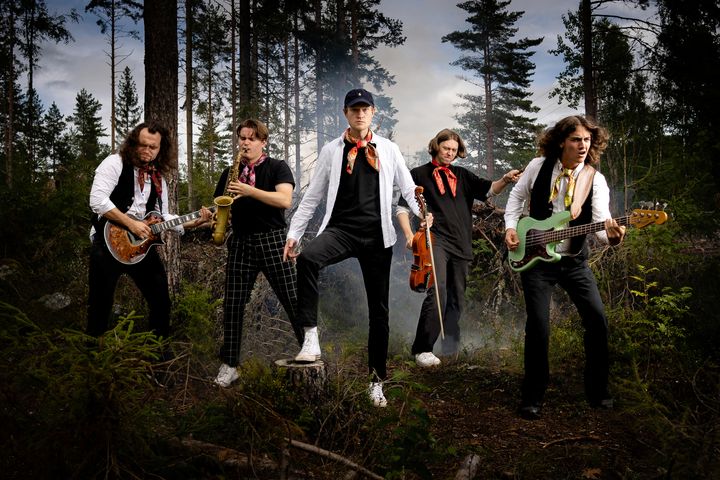 Release: 29.09.2023
Artist: Gangar
Title: Stubb
ISRC: NOGHH2302010 - NOGHH2302110
Label: Heilo
Norway's Gangar brings a fresh take on Nordic roots music. The young, five-piece ensemble digs deep into Norway's extensive folk music archives to come up with rare traditional tunes. -- and give them new, modern arrangements influenced by rock, folk-metal, and jazz improvisation. Inspired by such artists as Hoven Droven, Meshuggah, and AC/DC, Gangar's Gangar's sound is driven by the unique sound of Norway's Hardanger fiddle. Once vilified as "the devil's instrument" in folktales and banned in churches, the hardanger is now celebrated as the country's national instrument, and gives Gangar its distinctive swing. The band's mission is to bring traditional Norwegian melodies to a wider audience. The group's full-length debut album, Stubb, is set for international release on 9/29. Available on vinyl and all digital platforms on the Heilo Records label.
Stubb delivers on the promise of Gangar's 2022 EP, Tre Danser, which cemented Gangar's status as one of Norway's most original new acts, capturing the wild, youthful, cannonball energy of their live shows in the studio for the first time.


Stubb's title is taken from their former band name: Gangarstubbgutta ("The boys who play short dance tunes" in Norwegian), and is the culmination of several years of hard and detailed work. The album collects the repertoire the group has researched and honed in live performances all over Europe, with guest appearances from top performers and close friends in the Norwegian folk music scene. Stubb was recorded at Athletic Sound in Halden, and was recorded, produced and mixed by Dag Erik Johansen. Mastered by Karl Klaseie at Øra Mastering in Trondheim.

Frontman and fiddler Mattias Thedens finds the melodies in old archival recordings — primarily at the National Library of Norway in Oslo, and the band members arrange them together. "It has been an exciting process for us to move these songs from the stage to the studio," says Thedens. "We're mainly a live band, so it definitely was a different thought process. I think we have solved that dilemma in a good way, where we have kept the energy we have on stage, while adding an attention to detail the we often have to sacrifice on stage for the sake of the show."

On Stubb, there are melodies from all around Norway, with tunes from Bygland, Tovdal, Møre and Romsdal, Rindalen, Telemark and Røros. The album's eleven songs encompass styles as diverse as folk metal in "Synnjavinden" and "Dorisk Reinlender to alternative in "Skrebua", and tongue-in-cheek cowbell-driven dad-rock with "Hennar Valborg" and "Slarkjen".

The album's first single, "Sukkeri er søtt" ("Sugar is Sweet") features Synnøve Brøndbo Plassen, one of Norway's most promising young folk singers. Together they breathe new life into an old folk song, learned from a recording from Aslak Brekke (1901 - 1978) from Vinje in Telemark, combined with a Reinlender learned from a recording from Ole "Ola" Løseth from Rindalen (1897 -1978).


Gangar make the oldest Norwegian music fun and accessible to a new audiences, with craft, care, and wit — without ever compromising the tradition. Get ready to dance!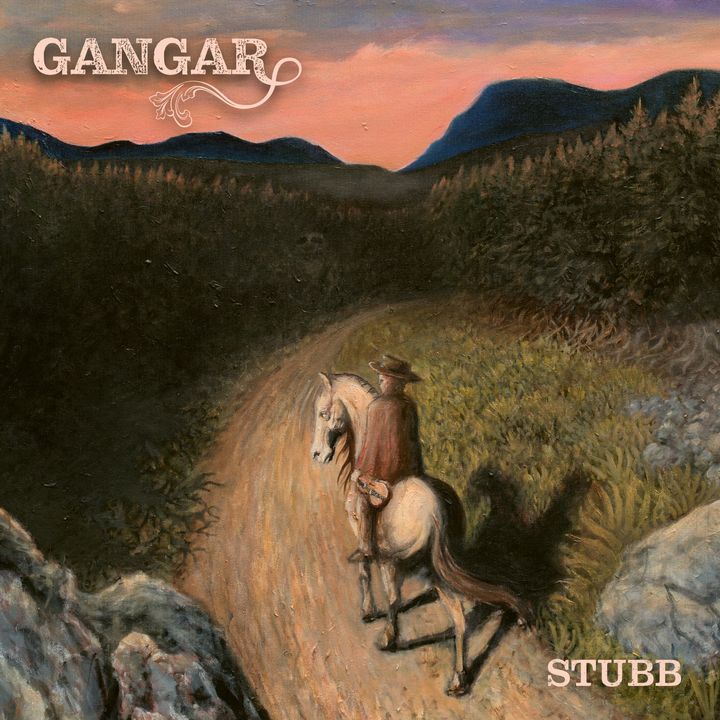 Cover painted by Kenneth Lien
About Gangar

Since their first concert in 2021, Oslo-based Gangar have established themselves as one of Norway's most in-demand musical exports; with a fresh, original take on traditional Norwegian folk and roots music. Gangar's five members, Mattias Truell Thedens (Hardanger fiddle), Oskar Goendvrind Lindeberget (saxophone), Richard Max (guitar), Jonas Thrana Jensen (bass), and Henrik Dullum (drums), bring an array of musical styles and expertise to bear on their music, creating a unique, hybrid approach to traditional folk music.

Gangar are known as a formidable live band that consistently delivers shows filled with energy, audience interaction, dancing, and top-shelf musicianship. This combination makes it hard for any audience to keep their feet off of the dance floor. They've forged a deep bond with audiences at home and abroad, playing shows all over Europe, including Finland's Kaustinen Folk Music Festival, Germany's Rudolstadt Festival, Estonia's Viljandi Folk Music Festival, and the Groningen Performing Arts Festival in the Netherlands.

In 2022 Gangar was one of four Norwegian artists invited to play a showcase at the Nordic Folk Alliance in Gothenburg, Sweden; they also were chosen to participate in the prestigious Global Music Match program that same year. In 2023 the group played an official showcase at Folk Alliance International in Kansas City, USA, Gangar is scheduled to tour concerts and festivals in Norway, Sweden, Finland, Germany, Italy, Hungary, and Australia throughout 2023 and 2024.

Gangar released their debut EP Tre Danser, on Heilo Records in the autumn of 2022, which Metal Storm called "a short but sweet EP" and "a promising sign of things to come". Stubb delivers on that promise.