Rehabilitates office building in Sandefjord
Strøm Gundersen Vestfold, a subsidiary of AF Gruppen, has been chosen by Larre Eiendom AS as the contractor for the total rehabilitation and extension of Storgata 1 in Sandefjord. The contract is a turnkey contract in collaboration and has a value of NOK 126 million excl. VAT.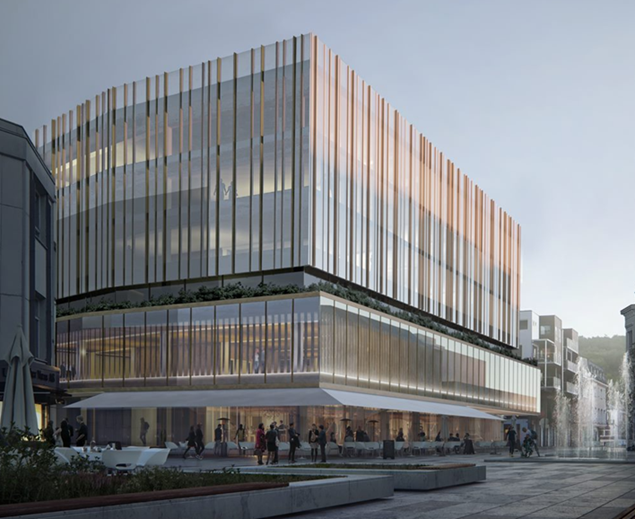 The contract consists of two construction stages. Construction stage 1 includes design, demolition of existing facades and furnishings, new extension, and addition of a new 6th floor as well as new facades. Building stage 2 includes new core areas and furnishings with associated outdoor works.
Construction stage 1 has begun, while construction stage 2 will start after the summer. The project is to be completed in Q2 2024.
"We greatly appreciate the trust from Larre Eiendom for the rehabilitation of Storgata 1 and look forward to further cooperate with a solid and competent partner", says Yngvar S. Brekke, General manager of Strøm Gundersen Vestfold.
Images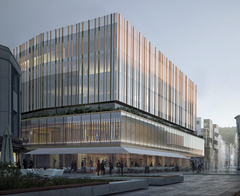 AF Gruppen
AF Gruppen is a leading contracting and industrial group that was formed by an entrepreneurial spirit and execution capabilities. The group has 6,000 employees and revenue reached NOK 31 billion in 2022. AF Gruppen is listed on Oslo Stock Exchange (AFG).
We provide a broad range of services with seven operational business areas: Civil Engineering, Building, Betonmast, Property, Energy and Environment, Sweden and Offshore.