Traffic figures still not on schedule
4.3 million passengers used Avinor's airports in May. This is 2 per cent higher than in May of last year, but remains 8 per cent lower than in May 2019 which was the last normal year prior to the pandemic. There were 64,480 aircraft movements in May, which is 4 per cent fewer movements than in May of last year.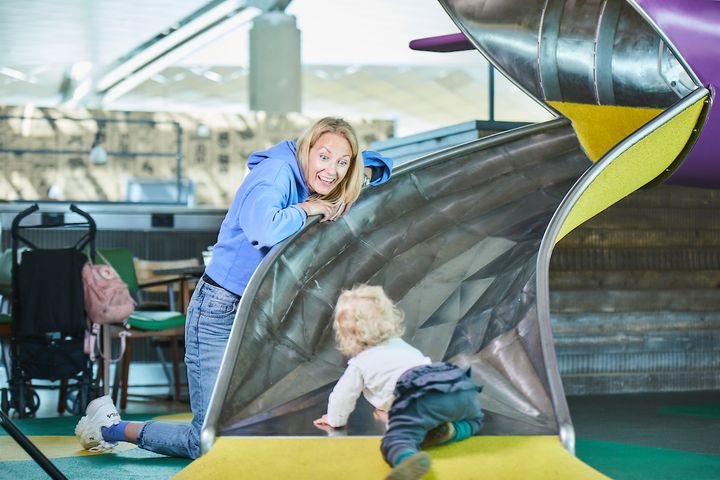 "Although our passenger figures still remain lower than they were before the pandemic, we remain optimistic about the traffic outlook for the summer holiday" says Gaute Skallerud Riise, VP Traffic Development at Avinor.
"June is the month with the highest forecasted passengers, with 94% of 2019 figures. The outlook for the rest of the year is somewhat weaker. Given the challenging macroeconomic situation characterised by inflation and rising interest rates, we are monitoring developments closely and look on the developments for the autumn and winter with some uncertainty" Skallerud Riise concludes.
Aircraft movements
There were 64,480 commercial aircraft movements in May 2023. This is 4 per cent fewer movements than in May of last year. Compared to May 2019, there has been a drop in the number of aircraft movements of 7 per cent.
Passenger figures
2.5 million passengers travelled domestically in the month of May. This is 6 per cent fewer passengers than in May 2022. This is the second month in a row where domestic traffic has been down on the previous year.
International traffic increased by 18 per cent compared with the same month last year, but remains 9 per cent down on May 2019. See all figures in the appendix "05.2023"
Year to date compared to 2019
A comparison of total passenger number this year to-date with the same period in 2019 shows that we are currently 13 per cent behind the 2019 benchmark year. Aircraft movements this year to-date are 9 per cent down on 2019.
Drone flights
"Drone flights in Norway are on the increase," says Axel Knutsen, VP Avinor Drone Programme. "In May there were a total of 1,317 drone flights registered in the Ninox Drone-Avinor system for drone monitoring. This was an increase of 94 per cent when compared with May 2022. To date this year, there is a 102 per cent increase on last year.
Om The Avinor Group

The Avinor Group
Dronning Eufemias gate 6
0191 Oslo
+47 67 03 00 00
https://avinor.no/en/corporate/about-us/the-avinor-group/about-the-company
Avinor is a wholly-owned state limited company under the Norwegian Ministry of Transport and Communications and is responsible for 43 state-owned airports.


Avinor has taken a leading role in reducing climate gas emissions from the aviation industry, including the development of electric aircrafts and supplying sustainable jet-biojetfuel.


Avinor provides safe and efficient travels for around 50 million passengers annualy, half of which travel to and from Oslo Airport.


Over 3000 employees are responsible for planning, developing and operating an efficient airport and air navigation service. Avinor is financed via airport charges and commercial sales.  The air navigation services is organized as ​subsidiary wholly-owned by Avinor. Avinor's headquarter is in Oslo.