Air traffic grows but remains below normal levels
3,972,514 passengers used Avinor's airports in March. This was an increase of 21 per cent compared to March 2022. Nevertheless, traffic remains 12 per cent lower than in the same month in 2019, which was the last normal year prior to the pandemic. The number of aircraft movements, however, is only 7 per cent lower than the equivalent pre-pandemic figure.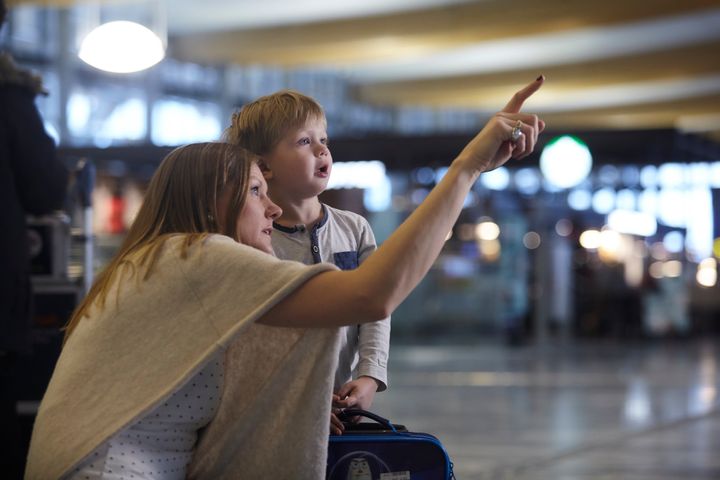 "Air traffic is still increasing compared to last year. Air traffic in the first three months of the year combined is now 15 per cent behind 2019 levels. We expect air traffic to remain below 2019 levels for the remainder of the year, but in the period from June to August we expect to be just 5-7 per cent below pre-pandemic levels," says Gaute Skallerud Riise, VP for Traffic Development at Avinor.
"Leisure travel to Norway is expected to be the key driver behind future development. This was also true prior to the pandemic and is a trend that will endure. This is very gratifying for the tourism industry and will over time become a more important export area for Norway. Right now, the weak Norwegian krone is also an important driving factor in this respect," Riise asserts.
"The combined passenger figures for the year will probably end up being around 8-10 per cent lower than in 2019. There is uncertainty in this respect partly due to geopolitical unrest and the uncertainty of what a reduction in spending power among Norwegian and global consumers will entail," Riise concludes.
Aircraft movements
There were 53,376 commercial aircraft movements in March 2023. This is an increase of 8 per cent from March 2022. Compared to March 2019, there has been a drop in the number of aircraft movements of 7 per cent.
International traffic
1,412,695 passengers have travelled between Avinor's airports and international destinations in March. In the same month last year, there were just under 1 million international passengers. This means that international traffic has increased by 43 per cent compared to last year when aviation was still impacted by the pandemic and travel restrictions.
Compared to 2019, there is a 17 per cent decline in international traffic in March.
Domestic traffic
There were 2,513,418 passengers on domestic flights in March this year. This is an increase of 12 per cent from March last year.
Compared to March 2019, there has been a decline of 10 per cent.
Year to date
A comparison of total passenger number this year to-date with the same period in 2019 shows that we are currently 15 per cent behind the 2019 benchmark year.
Passenger figures in March from the major airports are set out below, in addition to figures for regional airports (labelled as DRL) with 2022 as a comparison year:
March

Year to date

Airport

2022

2023

Change

2022

2023

Change

Oslo

1,559,000

1,980,000

27%

3,442,000

5,186,000

51%

Bergen

438,000

494,000

13%

1,023,000

1,323,000

29%

Trondheim

294,000

342,000

17%

648,000

899,000

39%

Stavanger

261,000

321,000

23%

581,000

843,000

45%

DRL

739,000

836,000

13%

1,725,000

2,189,000

27%

Avinor

3,290,000

3,973,000

21%

7,419,000

10,441,000

41%
Compared with 2019:
March

Year to date

Airport

2019

2023

Change

2019

2023

Change

Oslo

2,329,000

1,980,000

-15%

6,283,000

5,186,000

-17%

Bergen

510,000

494,000

-3%

1,376,000

1,323,000

-4%

Trondheim

378,000

342,000

-9%

1,017,000

899,000

-12%

Stavanger

359,000

321,000

-11%

969,000

843,000

-13%

DRL

949,000

836,000

-12%

2,575,000

2,189,000

-15%

Avinor

4,525,000

3,973,000

-12%

12,220,000

10,441,000

-15%
Om The Avinor Group

The Avinor Group
Dronning Eufemias gate 6
0191 Oslo
+47 67 03 00 00
https://avinor.no/en/corporate/about-us/the-avinor-group/about-the-company
Avinor is a wholly-owned state limited company under the Norwegian Ministry of Transport and Communications and is responsible for 43 state-owned airports.


Avinor has taken a leading role in reducing climate gas emissions from the aviation industry, including the development of electric aircrafts and supplying sustainable jet-biojetfuel.


Avinor provides safe and efficient travels for around 50 million passengers annualy, half of which travel to and from Oslo Airport.


Over 3000 employees are responsible for planning, developing and operating an efficient airport and air navigation service. Avinor is financed via airport charges and commercial sales.  The air navigation services is organized as ​subsidiary wholly-owned by Avinor. Avinor's headquarter is in Oslo.