New WAM technology makes the Norwegian airspace safer
Avinor has completed the installation of about 200 WAM antennas (Wide Area Multilateration) on mountain tops and at airports across Norway. The new technology will replace about half of Norway's conventional radars. The project is one of the world's largest and most complex of its kind.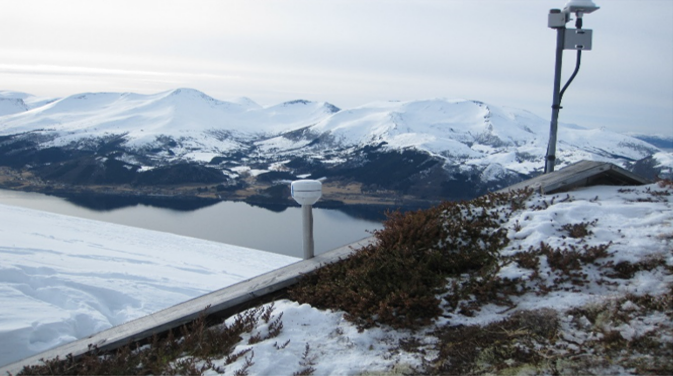 Increased safety in the Norwegian airspace
-The WAM technology has the advantage that it gives a better picture of the airspace. While conventional radars look outwards and upwards, the WAM antennas also gives a picture downwards. Given Norway's topography with numerous fjords and valleys, the new WAM technology make it possible for pilots and air traffic services to collaborate in a better way. This is very useful in search- and rescue missions as an example, and increases the safety level in Norwegian aviation, says Ms. Ellen Lystad, Director of new technology development within air navigation at Avinor.
One of the world's largest and most complex projects
Defence and security company Saab is the technology provider in Avinor's WAM project. With experience from similar deliveries across the globe, they consider the Norwegian project to be one of the world's largest and most complex of its kind.
-Norway has a very challenging topography, and to ensure a good picture of the airspace for Avinor we have installed a large number of antennas there. This makes the project one of the world's largest and most complex of its kind, says Jeff Thompson, ATM Safety and Efficiencyprogram manager at Saab.
-There are about 600.000 flight movements across Norway every year. The new WAM technology is therefore crucial to Avinor delivering safe-, stable-, and efficient operations, Ms. Lystad at Avinor concludes.
About The Avinor Group

The Avinor Group
Dronning Eufemias gate 6
0191 Oslo
+47 67 03 00 00
https://avinor.no/en/corporate/about-us/the-avinor-group/about-the-company
Avinor is a wholly-owned state limited company under the Norwegian Ministry of Transport and Communications and is responsible for 44 state-owned airports.


Avinor has taken a leading role in reducing climate gas emissions from the aviation industry, including the development of electric aircrafts and supplying sustainable jet-biojetfuel.


Avinor provides safe and efficient travels for around 50 million passengers annually, half of which travel to and from Oslo Airport.


Over 3000 employees are responsible for planning, developing and operating an efficient airport and air navigation service. Avinor is financed via airport charges and commercial sales.  The air navigation services is organized as ​subsidiary wholly-owned by Avinor. Avinor's headquarter is in Oslo.