Asia is back – first direct flights to South Korea since pandemic due to begin
For the first time since the pandemic, passenger flights between South Korean and Norway are due to begin. Every Thursday from May until August will see Air Premia operating direct between Oslo and Seoul.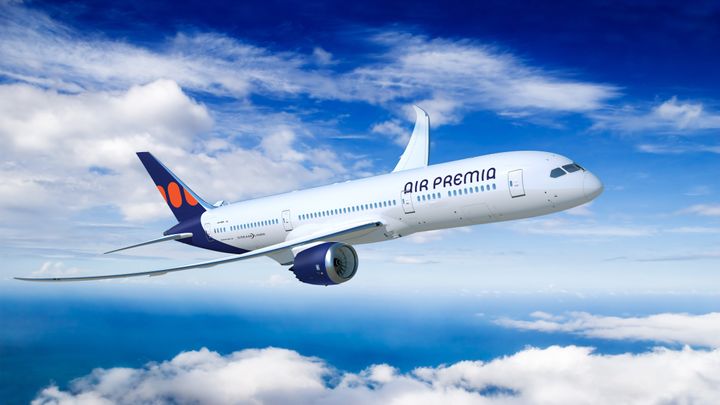 "This is long hoped for and most gratifying. Asia has been a market we have truly hoped would return, especially given the potential for tourism as well as the significant export opportunities it represents for Norway," says Ulv Elbirk, Director of Traffic Development for Asian and American routes.
Air Premia is a Korean airline start-up and will operate charter flights between Oslo Airport (OSL) and Seoul (ICN) every Thursday from 11 May until 17 August. Flights will be operated by a Boeing 787-9 Dreamliner.
Passengers will initially be exclusively South Korean tourists.
Crucial to Norwegian businesses and tourism industry
The fact that South Korea will have direct flights to Oslo Airport for the first time since 2019 is a massive boost to the Norwegian tourism sector.
"South Korea is a market in which there are many people keen to visit Norway. This in turn generates real value for businesses in the form of accommodation, retail, restaurant visits and cultural experiences," says Elbirk.
He also highlights that Norwegian exports will benefit from routes like this since Asia is a key market, especially for the Norwegian seafood sector.
"These aircraft will also be carrying Norwegian seafood bound for restaurants and retailers in Seoul. This is a critical and almost inexhaustible market for Norway," Elbirk concludes.
Contacts
Press service for journalists
We do not answer inquiries between 2100 and 0630 unless there is a critical incident. For info regarding flights - see avinor.no and choose airport.

Tel:
+47 918 15 614
presse@avinor.no
About The Avinor Group

The Avinor Group
Dronning Eufemias gate 6
0191 Oslo
+47 67 03 00 00
https://avinor.no/en/corporate/about-us/the-avinor-group/about-the-company
Avinor is a wholly-owned state limited company under the Norwegian Ministry of Transport and Communications and is responsible for 44 state-owned airports.


Avinor has taken a leading role in reducing climate gas emissions from the aviation industry, including the development of electric aircrafts and supplying sustainable jet-biojetfuel.


Avinor provides safe and efficient travels for around 50 million passengers annually, half of which travel to and from Oslo Airport.


Over 3000 employees are responsible for planning, developing and operating an efficient airport and air navigation service. Avinor is financed via airport charges and commercial sales.  The air navigation services is organized as ​subsidiary wholly-owned by Avinor. Avinor's headquarter is in Oslo.