Stian Carstensen is nominated for The Nordic Council Music Prize 2021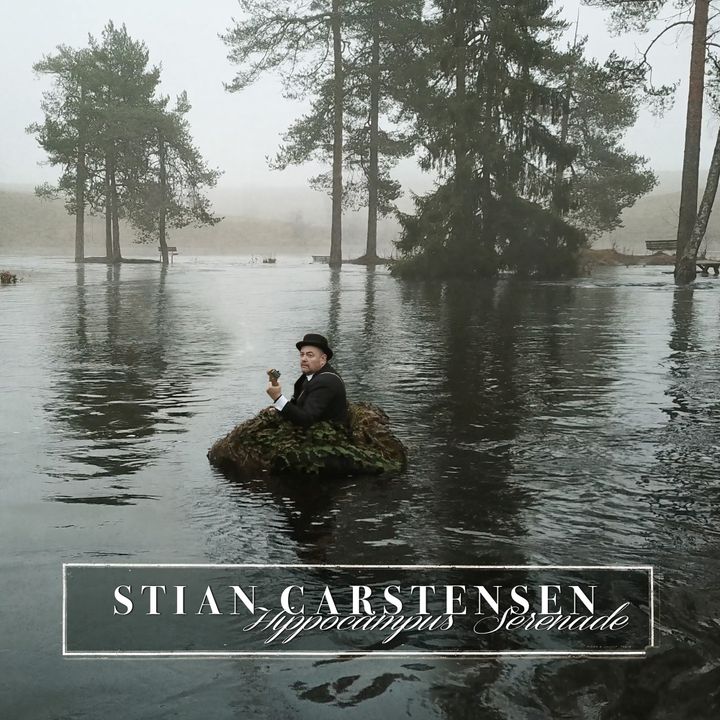 Intrepid composer and myriad instrumentalist Stian Carstensen from Norway is nominated for The Nordic Council Music Prize 2021.
Read more about the nominees here.
Stian Carstensen released the single "Hippocampus Serenade" alongside an epic music video on May 21st. This is the first taste from his forthcoming album "Musical Sanatorium", which is due Fall 2021.
Watch "Hippocampus Serenade" music video
Stian Carstensen is the renowned multi-talented musician and leading light of the critically acclaimed Farmers Market. He is a multiple prize-winning recipient of the Norwegian Music Industry Awards and has collaborated with several renowned artists on many projects. Musically he is recognized for groundbreaking work blending different styles and traditions to push the boundaries of what is considered feasible. He has received glowing reviews from critics and fans who warm to his generous and personal stage performances.
His new single release Hippocampus Serenade is a perfect precursor of what to expect from the album. Each track title combines cerebral elements and traditional dances, stimulates the mind with effervescent imagery, and evokes a contemplative reverie that will linger long in the listener's afterthoughts.
As a renowned "style-bender" of reputation, Stian naturally attracts a distinct caliber of musical collaborator. In Hippocampus Serenade he has utilized the talents of Ola Kvernberg, Jarle Vespestad, Finn Guttormsen, Audun Sandvik, Atle Sponberg, Bjarne Magnus Jensen, Sidsel Walstad, Torbjørn Dyrud, Pål Hausken, Gabriel Carstensen Øien, Finn Guttormsen and Marinette Tonning-Olsen. Instruments used on this track include mellotron, viola, violin, cello, Bulgarian flute, timpani, pedal steel, harp, french horn, 12-string acoustic guitar, baryton guitar, bass, organ, drums, and percussion.
The music video for "Hippocampus Serenade" is an epic and cinematic piece of art straddling the liminal boundaries between dream and nightmare, where we are introduced to the Musical Asylum. The only escape is through sublimation of self within the very music, causing so much dissonance to the psyche in the first place. The talented crew and co-creators include Norwegian artist Lars Elling and British cult phenom Dave Mckean.
Contributing artists to his upcoming album include Ola Kvernberg, Mike Patton from Faith No More and Tomahawk, and young Brit wünderkind Jacob Collier and Todd Terje. The overall sound of this album is monumental, evoking 70s music and classic film scores.
Om Grappa Musikkforlag AS

Grappa Musikkforlag AS
Akersgata 7
0158 Oslo
23 35 80 00
http://www.grappa.no/no
Grappa Musikkforlag AS, established in 1983, is one of Norway's oldest and biggest independent record companies. The company represents prominent Norwegian artists, and the catalog consists of more than 35 000 tracks in all genres of music. The classic catalog is marketed through Simax Classics. Folk and world music is released on the Heilo label, which Grappa took over in 1995. Besides representing the labels Blue Mood (blues and country), Hubro (contemporary jazz), and Barneselskapet (children's music), Grappa is also engaged in several other music companies such as Drabant Music and Rune Grammofon. Grappa is the Norwegian Music Publishing company with the most nominations for the Norwegian Grammy, Spellemannprisen.