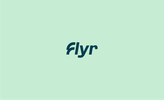 Flyr – to raise 600 million and list on Euronext Growth
NOT FOR PUBLICATION OR DISTRIBUTION, DIRECTLY OR INDIRECTLY, IN OR INTO THE UNITED STATES OF AMERICA, AUSTRALIA, CANADA, JAPAN, HONG KONG, SOUTH AFRICA OR ANY JURISDICTION WHERE TO DO SO MIGHT CONSTITUTE A VIOLATION OF LOCAL SECURITIES LAWS OR REGULATIONS. Flyr (or the Company), the new airline in Norway, will apply for a listing on Euronext Growth at the Oslo Stock Exchange. The Company seeks to raise NOK 600 million in a private placement valuing the company at NOK 750 million and has already received a commitment of NOK 165 million from cornerstone investors.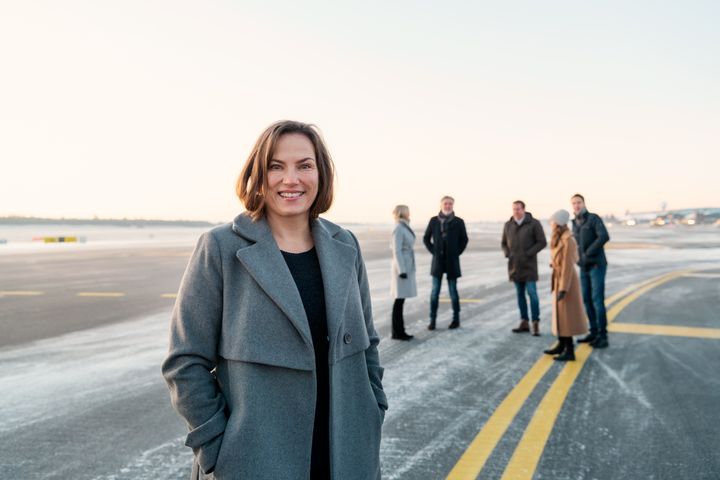 Flyr will be a robust, Norway-based LCC, with a financially sustainable, efficient and demand driven business model. The new airline will have modern systems for operations designed by industry experts, a fully digital customer journey and a management with extensive airline experience. Following a successful private placement, the new airline will be fully funded up to a fleet of 28-30 aircraft, with operations on domestic and international routes out of Norway.
"The Flyr model is designed for the air industry going forward. In addition to being fully funded, a listing on Euronext Growth will enable us to pursue opportunities in a recovering market," says Tonje Wikstrøm Frislid, CEO of Flyr.
Due to the availability of aircraft and crew a rapid and demand driven scale up is possible. Flyr will initially focus on ensuring efficient and safe domestic air transportation in Norway, and gradually expand its network to popular destinations in Europe.
"The reception from the investor community has been very positive. With a highly experienced management team and no legacy debt, we are in a unique position to secure modern aircraft at an historic low cost," says Erik Braathen, founder and chairman of Flyr.
Arctic Securities, Carnegie and Sparebank1 Markets are retained to assist the Company in the planned private placement, (the "Private Placement") of new shares in the Company followed by a listing of its shares on Euronext Growth (the "Listing"). The expected first day of trading will be on or about March 1, 2021.
The Private Placement in brief:
The price per Offer Share in the Private Placement has been set to NOK 5,- equivalent to a post-money equity value of the Company of NOK 750 million.
Cornerstone investors have, subject to certain customary conditions, undertaken to subscribe for and will be allocated shares for a minimum of NOK 165 million in total at the Offer Price. Cornerstone investors include: i) Nordea Investment Management (NOK 60 million), ii) Tycoon Industrier AS, a company controlled by Øystein Spetalen (NOK 50 million), iii) Sissener AS (NOK 30 million) and iv) Apollo Asset Limited, a company controlled by Arne Fredly (NOK 25 million). In addition, the Company has prior to launch received significant indications of interest from other investors in the Primary Offering.
The book building period in the Private Placement will commence on February 11th, 2021, at 09:00 CET and is expected to close on February 12, 2021, at 16:30 CET. The Managers and the Company may, however, at any time resolve to close or extend the book building period. Listing on Euronext Growth in Oslo will follow shortly after the placement. Further documentation is available to investors through the transaction managers.
Important notice
This announcement is not and does not form a part of any offer to sell, or a solicitation of an offer to purchase, any securities of the Company. Copies of this announcement are not being made and may not be distributed or sent into any jurisdiction in which such distribution would be unlawful or would require registration or other measures.
The securities referred to in this announcement have not been and will not be registered under the U.S. Securities Act of 1933, as amended (the "Securities Act"), and accordingly may not be offered or sold in the United States absent registration or an applicable exemption from the registration requirements of the Securities Act and in accordance with applicable U.S. state securities laws. The Company does not intend to register any part of the offering in the United States or to conduct a public offering of securities in the United States. Any sale in the United States of the securities mentioned in this announcement will be made solely to "qualified institutional buyers" as defined in Rule 144A under the Securities Act.
In any EEA Member State, this communication is only addressed to and is only directed at qualified investors in that Member State within the meaning of the Prospectus Regulation, i.e., only to investors who can receive the offer without an approved prospectus in such EEA Member State. The expression "Prospectus Regulation" means Regulation (EU) 2017/1129 as amended (together with any applicable implementing measures in any Member State).
This communication is only being distributed to and is only directed at persons in the United Kingdom that are (i) investment professionals falling within Article 19(5) of the Financial Services and Markets Act 2000 (Financial Promotion) Order 2005, as amended (the "Order") or (ii) high net worth entities, and other persons to whom this announcement may lawfully be communicated, falling within Article 49(2)(a) to (d) of the Order (all such persons together being referred to as "relevant persons"). This communication must not be acted on or relied on by persons who are not relevant persons. Any investment or investment activity to which this communication relates is available only for relevant persons and will be engaged in only with relevant persons. Persons distributing this communication must satisfy themselves that it is lawful to do so.
Matters discussed in this announcement may constitute forward-looking statements. Forward-looking statements are statements that are not historical facts and may be identified by words such as "believe", "expect", "anticipate", "strategy", "intends", "estimate", "will", "may", "continue", "should" and similar expressions. The forward-looking statements in this release are based upon various assumptions, many of which are based, in turn, upon further assumptions. Although the Company believe that these assumptions were reasonable when made, these assumptions are inherently subject to significant known and unknown risks, uncertainties, contingencies and other important factors which are difficult or impossible to predict and are beyond their control. Actual events may differ significantly from any anticipated development due to a number of factors, including without limitation, changes in public sector investment levels, changes in the general economic, political and market conditions in the markets in which the Company operates, the Company's ability to attract, retain and motivate qualified personnel, changes in the Company's ability to engage in commercially acceptable acquisitions and strategic investments, and changes in laws and regulation and the potential impact of legal proceedings and actions. Such risks, uncertainties, contingencies and other important factors could cause actual events to differ materially from the expectations expressed or implied in this release by such forward-looking statements. The Company does not make any guarantee that the assumptions underlying the forward-looking statements in this announcement are free from errors nor does it accept any responsibility for the future accuracy of the opinions expressed in this announcement or any obligation to update or revise the statements in this announcement to reflect subsequent events. You should not place undue reliance on the forward-looking statements in this announcement.
The information, opinions and forward-looking statements contained in this announcement speak only as at its date and are subject to change without notice. The Company does not undertake any obligation to review, update, confirm, or to release publicly any revisions to any forward-looking statements to reflect events that occur or circumstances that arise in relation to the content of this announcement.
Neither the Managers nor any of their affiliates makes any representation as to the accuracy or completeness of this announcement and none of them accepts any responsibility for the contents of this announcement or any matters referred to herein.
This announcement is for information purposes only and is not to be relied upon in substitution for the exercise of independent judgment. It is not intended as investment advice and under no circumstances is it to be used or considered as an offer to sell, or a solicitation of an offer to buy any securities or a recommendation to buy or sell any securities of the Company. Neither the Managers nor any of their affiliates accepts any liability arising from the use of this announcement.