The decline in air traffic continues in 2021
84 1484 passengers traveled to and from Avinor airports in January 2021. This is a decrease of 77.9 per cent compared with last year. The number of aircraft movements decreased by 39,3 per cent.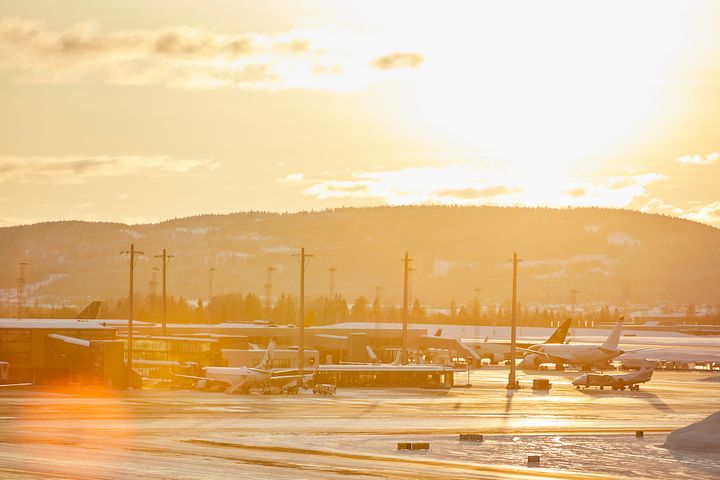 The figures show that new travel restrictions further affect traffic figures. On Saturday 30 January, Oslo Airport had the lowest passenger number this year. Only 2,600 passengers traveled through Norway's main airport that day.

- There is uncertainty associated with future developments, especially within the international segment, but we are somewhat more optimistic now compared to the previous traffic forecast in November, says director of traffic development at Avinor, Gaute Skallerud Riise. This is primarily due to the fact that three different vaccines have been approved for use in Norway, which means that we are seeing the end of the pandemic, he explains.

In the long term, Avinor base the scenarios on the Department of Transport Economics' latest forecasts for air traffic, which indicate that air traffic will return to the 2019 level in 2023/2024.

For more information about traffic statistics see: https://avinor.no/en/corporate/about-us/statistics/traffic-statistics
Kontakter
Press service for journalists
We do not answer inquiries between 2100 and 0630 unless there is a critical incident. For info regarding flights - see avinor.no and choose airport.

Tel:
+47 918 15 614
presse@avinor.no
Om The Avinor Group

The Avinor Group
Dronning Eufemias gate 6
0191 Oslo
+47 67 03 00 00
https://avinor.no/en/corporate/about-us/the-avinor-group/about-the-company
Avinor is a wholly-owned state limited company under the Norwegian Ministry of Transport and Communications and is responsible for 44 state-owned airports.


Avinor has taken a leading role in reducing climate gas emissions from the aviation industry, including the development of electric aircrafts and supplying sustainable jet-biojetfuel.


Avinor provides safe and efficient travels for around 50 million passengers annually, half of which travel to and from Oslo Airport.


Over 3000 employees are responsible for planning, developing and operating an efficient airport and air navigation service. Avinor is financed via airport charges and commercial sales.  The air navigation services is organized as ​subsidiary wholly-owned by Avinor. Avinor's headquarter is in Oslo.