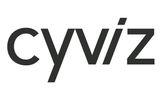 CFO steps down
Cyviz' CFO Erik Fausa Olsen, who has been with the company since 2017, has given notice that he will leave the company to pursue other career opportunities. He will continue in his current role until the end of 2021 and assist the company to secure a good transition. Cyviz has initiated a process to recruit Olsen's replacement.
"I would like to thank Erik for his dedication and strong contribution during his 4 years in Cyviz. He has been a significant contributor to Cyviz' development and growth, including the listing on Euronext Growth Oslo in 2020. I wish Erik continued success in the next chapter of his career"  says CEO Espen Gylvik.
Disclosure regulation
This information is subject to the disclosure requirements pursuant to Section 5-12 the Norwegian Securities Trading Act.
About Cyviz
Cyviz is a global technology provider for standardized conference rooms, control rooms and experience centers. Since 1998, Cyviz has empowered the digital workforce to connect, visualize, and collaborate on their critical data. The IT-driven turnkey solutions are easy to deploy, manage and support.  Cyviz serves global enterprises and governments with the highest requirements for usability, security and quality, that engage people, encourage collaboration, and accelerate decision-making.
Subscribe to our company announcements
Keep up to date with our company announcements by subscribing.
Visit our pressroom and see more company announcements from us.
Our pressroom