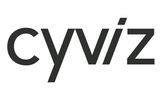 Cyviz AS – Awarded NOK 9 million (USD 0.9 million) contract with financial institution in London
Cyviz has entered into an additional contract with the major Middle East government customer announced in September 2022. The new contract is related to equipment for collaboration rooms and board rooms at the institution's premises in London and has a value of NOK 9 million (USD 0.9 million).
"Cyviz is a leading provider of high-end solutions for collaboration rooms and meeting rooms globally, and it is great to see that one of our most important customers has chosen to standardize their solutions based on our technology when as they modernize their office in London," says Espen Gylvik, CEO of Cyviz.
Proven technology for high-performance visualization, ease of use, remote support, and management capabilities, all built on the Cyviz Easy Software Platform, is a core advantage for Cyviz customers.
"Hybrid working gets better when the technology works effortlessly, and our technology ensures a unified customer experience and a system that always works," says Espen Gylvik.
The installation in London is scheduled for Q3 2023.
About the Cyviz Easy Software Platform:
Designed for effective deployment, management, and reliable user experiences.
Offers remote support and proactive monitoring to always ensure the rooms' availability at any time.
An intuitive user interface enables shifting between presentations, collaborative workshops, or customer demonstrations to deliver a dynamic and innovative environment for participants.
Contacts
Marius Skagen
CFO & Investor Relations
Cyviz AS
About Cyviz
About Cyviz 
Cyviz is a global technology provider for comprehensive conference and control rooms as well as command and experience centers. Since 1998, Cyviz has simplified the way the digital workforce connects, visualize, and collaborate across technologies and critical data. The IT-driven solutions are easy to deploy, manage and support. Today, Cyviz serves global enterprises and governments with the highest requirements for usability, security, and quality. The cross-platform experience Cyviz delivers to manage and control systems and resources across the enterprise makes Cyviz the preferred choice for customers with complex needs.  
Find out more on www.cyviz.com  or visit one of our Cyviz Experience Centers in Atlanta, Dubai, Jakarta, Houston, London, Oslo, Riyadh, Singapore, Stavanger, or Washington DC.
Cyviz is listed on Euronext Growth at the Oslo Stock Exchange (ticker: CYVIZ)
Subscribe to our company announcements
Keep up to date with our company announcements by subscribing.
Visit our pressroom and see more company announcements from us.
Our pressroom