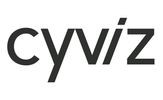 Cyviz AS – Awarded contract for new experience & innovation center for global account - NOK 13,5 million (USD 1.5 million)
Based in Europe, this account is a multinational professional services and business advisory firm present in over 100 countries with over 200,000 employees.
This customer adds to a number of experience center clients such as Accenture, Microsoft, P&G, and GlaxoSmithKline.
Fast growing segment
Experience & innovation centers are one of the fastest growing segments for Cyviz as companies want to provide their employees and clients with an immersive, destination experience that is unique and more impactful that just virtual only meetings.
Innovation for commercial and government clients
With this new experience & innovation center the customer wants to provide a destination location for their clients for the U.S. Northeast region, that can be used for design thinking and innovation workshops for commercial and government clients. These client workshops will help them proactively plan for disruption in their markets, explore new technologies and business models, and enhance decision-making processes for rapid results. Technologies covered include data analytics & visualization, big data systems, machine learning, Artificial Intelligence (AI) and Virtual Reality (VR). The solution is to be implemented in Q2 2022.
This solution is the 4th system this customer has purchased from Cyviz. Previous systems delivered is for CEO Boardroom and Executive Conference Rooms. This multinational client is increasingly standardizing on Cyviz for their advanced collaborative spaces, including deployment of the Cyviz Easy Server Software for enhanced report support, management, and monitoring. The Cyviz solution is integrated with Microsoft Teams for virtual meetings with enhanced spatial audio support and AI enabled video conferencing (auto tracking based on facial and motion detection) for a better hybrid meeting experience.
Solutions for hybrid meetings
This innovation center in the U.S. Northeast is the latest in a global network of customer innovation & experience centers that Cyviz has had the opportunity to deliver with the Cyviz Easy Platform  standards.
Cyviz has taken a clear position in the market for enhanced hybrid meetings – high quality video wall display, spatial audio, and seamless integration with Microsoft Teams – both in person and virtual meeting participants have an optimal immersive experience.
The Cyviz Easy Software Platform is designed for effective deployment, management, and reliable user experiences. It also offers remote support and monitoring to ensure the rooms' availability at any given time. This technology is essential for both deployment and the functionality of the solution when in operation. An intuitive user interface enables shifting between presentations, collaborative workshops, or customer demonstrations to deliver a dynamic and innovative environment for visitors.
About Cyviz
Cyviz is a global technology provider for standardized conference rooms, control rooms and experience centers. Since 1998, Cyviz has empowered the digital workforce to connect, visualize, and collaborate on their critical data. The IT-driven turnkey solutions are easy to deploy, manage and support.  Cyviz serves global enterprises and governments with the highest requirements for usability, security and quality, that engage people, encourage collaboration, and accelerate decision-making. Cyviz is listed on Euronext Growth at the Oslo Stock Exchange (ticker: CYVIZ)
Subscribe to our company announcements
Keep up to date with our company announcements by subscribing.
Visit our pressroom and see more company announcements from us.
Our pressroom