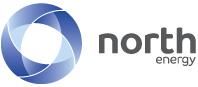 North Energy ASA – Replacement of Advisory Agreement
Oslo, July 1, 2020
North Energy ASA (the "Company") has, as of July 1, 2020 entered into new advisory agreements with Isfjorden AS (owned by Didrik Leikvang) and Celisa Capital AS (owned by Rachid Bendriss) in replacement of the previous agreement with North Advisors AS to provide strategic and financial advisory services to the Company.  
The new agreements, which have been approved by the Board of Directors, are based on a fixed annual fee where the net remuneration per advisor is at approximately the same level as the average yearly fee under the old advisory agreement. The total advisory fee paid by the Company will be reduced compared to the average annual costs under the previous agreement with North Advisors AS. The new advisory agreement can be terminated by either party with 3 months written notice.
Anders Onarheim continues his role as Chairman of the Board of North Energy but is no longer an advisor for the Company and has no common business interest with the new advisors other than being shareholders of North Energy ASA.
Disclosure regulation
The disclosure is subject to section 5-12 of the Norwegian Securities Trading Act and is made pursuant to section 3.3, transactions with close associates, of the Oslo Stock Exchange Continuing Obligations.
Subscribe to our company announcements
Keep up to date with our company announcements by subscribing.
Visit our pressroom and see more company announcements from us.
Our pressroom