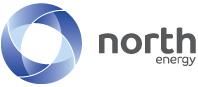 Approval of the intra-group merger between North Energy ASA and North Energy Capital AS
Reference is made to the stock exchange notice of 24 April 2020 and the announcement of the merger plan of 27 April 2020 by the Norwegian Register of Business Enterprises. The Board of Directors in North Energy ASA and North Energy Capital AS have approved the merger between the companies.
The merger will be conducted as a parent company merger pursuant to the simplified rules for intra-group mergers as set out in Section 13-24 of the Public Limited Companies Act.
The merger is expected to enter into force after the end of the six weeks' notice period for creditors and before the end of the year.
The merger plan including all attachments can be found on the website www.northenergy.no.
Disclosure regulation
This information is subject to the disclosure requirements pursuant to Section 5-12 the Norwegian Securities Trading Act
Subscribe to our company announcements
Keep up to date with our company announcements by subscribing.
Visit our pressroom and see more company announcements from us.
Our pressroom