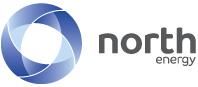 North Energy ASA – Minutes from Annual General Meeting 2021
The Annual General Meeting of North Energy ASA was held today, 14 April 2021 in Oslo, Norway.
All agenda items were approved by majority voting.
The proposal from the nomination committee regarding election of board members was approved and following the election the Board of North Energy ASA consists of:
Anders Onarheim, Chairman
Jogeir Romestrand, member
Elin Karfjell, member
The minutes of the general meeting are attached and available on the company's website www.northenergy.no.
Disclosure regulation
This information is subject to the disclosure requirements pursuant to Section 5-12 the Norwegian Securities Trading Act
Subscribe to our company announcements
Keep up to date with our company announcements by subscribing.
Visit our pressroom and see more company announcements from us.
Our pressroom