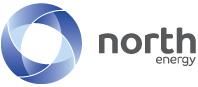 North Energy ASA - Annual Report and Accounts 2019
Oslo, 20 April 2020
North Energy ASA has today published its Annual Report and Accounts for 2019 on its website - www.northenergy.no
The annual accounts and report were approved by the Board of Directors on the 19 March 2020. Please note that the Company published a stock exchange notice on the 2 April 2020 regarding the closure of the tax claim from the Oil Taxation Office where the previously disputed tax returns from 2014 and 2015 were accepted as originally submitted.
The Notice of the Company's Annual General Meeting, which is expected to be held on 27 May 2020, will be sent to shareholders in due course.
Disclosure regulation
This information is subject to the disclosure requirements pursuant to Section 5-12 the Norwegian Securities Trading Act
Subscribe to our company announcements
Keep up to date with our company announcements by subscribing.
Visit our pressroom and see more company announcements from us.
Our pressroom