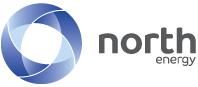 Wind Catching Systems receives investment from GM Ventures, enters into a strategic agreement with General Motors
Reference is made to the stock exchange release from North Energy ASA published on 10 June 2022 regarding Wind Catching Systems (WCS) completion of a Series A financing and a new strategic partnership agreement.
WCS has today published a press release with further details on the investment and the strategic agreement. Please find the press release attached.
Subscribe to our company announcements
Keep up to date with our company announcements by subscribing.
Visit our pressroom and see more company announcements from us.
Our pressroom