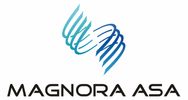 Magnora ASA: Mandatory notification of trade – board member buys Magnora shares
Hilde Ådland, Director on the Magnora ASA board, has purchased 4,500 shares in Magnora ASA ("Magnora") today 14 October 2021 at an average price of NOK 16.983 per share.
Following this acquisition, Hilde Ådland controls 13,700 shares in Magnora ASA, which equals 0.02 percent of the issued shares and votes in the company.
Hilde Ådland also holds 55,000 share options in Magnora ASA.
Disclosure regulation
This information is subject to the disclosure requirements pursuant to section 5-12 of the Norwegian Securities Trading Act.
Contacts
Erik Sneve
CEO
email: es at magnoraasa.com
Torstein Sanness
Executive chairman
email: sanness at sf-nett.no
About Magnora ASA
Magnora ASA (OSE: MGN) has a legacy royalty business that is re-invested in renewable energy development projects and companies. Magnora's portfolio of renewable companies consists of Evolar AB, Helios Nordic Energy AB, Kustvind AB, Magnora Offshore Wind AS, Vindr Group AS, and a South African SPV. The company is listed on the main list on Oslo Stock Exchange under the ticker MGN. 
Subscribe to our company announcements
Keep up to date with our company announcements by subscribing.
Visit our pressroom and see more company announcements from us.
Our pressroom