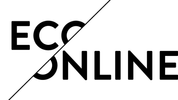 EcoOnline: Invitation to webcast presentation of first quarter 2021 results, Wednesday 12 May
EcoOnline Holding AS will release its first quarter 2021 results on Wednesday, 12 May 2021 at 07.00 a.m. CEST.
The results will be presented in a webcast with CEO Göran Lindö and CFO Morten Evensen at 08.00 a.m. CEST.

The presentation and subsequent Q&A session will be held in English and may be viewed live at https://live.twebcast.com/participant/ecoonline2021q1.

A recording of the presentation will be made available on EcoOnline.com/ir after the presentation.
Disclosure regulation
This information is subject to the disclosure requirements pursuant to section 5-12 of the Norwegian Securities Trading Act.
Contacts
Göran Lindö
CEO EcoOnline Holding
Morten Evensen
CFO EcoOnline Holding
About EcoOnline AS
EcoOnline is a European EHSQ SaaS market leader dedicated to developing software creating safer & sustainable workplaces while ensuring compliance and environmental sustainability. EcoOnline has offered a positive contribution to customers and society since its inception and is a chemical management leader in the Nordics, UK and Ireland. The company has a clear history of successfully acquiring and integrating companies with same level of employee engagement as EcoOnline.
Subscribe to our company announcements
Keep up to date with our company announcements by subscribing.
Visit our pressroom and see more company announcements from us.
Our pressroom