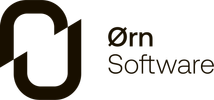 Ørn Software Holding AS: Notice of extraordinary general meeting
The Board of Directors of Ørn Software Holding AS hereby calls for an extraordinary general meeting to be held on 14 May 2021 at 14.00 hours CEST.
The notice and agenda for the general meeting is attached hereto and will also be sent to the Company's shareholders with a known address today.
Due to the applicable restrictions caused by covid-19, the general meeting will be held without a physical meeting. Shareholders must exercise their shareholder rights without attending the general meeting in person by advanced electronical voting by providing a proxy with or without voting instructions to the chairperson of the board of directors. For further information, please see the attached notice.
Contacts
Sten-Roger Karlsen
CEO Ørn Software
Vidar Andre Løken
CFO Ørn Software
About Ørn Software Holding AS
Ørn Software is a Nordic provider of SaaS solutions enabling efficient operations and maintenance across a wide range of asset-heavy industries, including real estate, manufacturing, food & beverages, and aquaculture.
The Group's software provides customers with improved insight through data-driven operations and contributes to increased efficiency and reduced costs through digitalization of rental processes, data-driven maintenance scheduling and energy optimization. All of the above contribute to the lengthening of property and equipment lifespan, a key component of Ørn Software's value proposition. Furthermore, the Group's offering enables customers to reduce their environmental footprint and provides digital tools to meet reporting and regulatory requirements.
Subscribe to our company announcements
Keep up to date with our company announcements by subscribing.
Visit our pressroom and see more company announcements from us.
Our pressroom