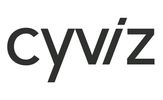 Cyviz AS Q4 2020 report
Cyviz AS (CYVIZ) reports Q4 2020 revenues of NOK 58 million, order intake of NOK 56 million and EBITDA of NOK -2.4 million.
Q4 2020 highlights
Cyviz was listed on Euronext Growth at Oslo Stock Exchange on December 18, 2020.
Raised NOK 66 million in new capital and converted NOK 83 million of loans to shares
NOK 97 million in available credit and cash at hand at the end of the quarter.
Covid-19 continued to have a negative impact on the activity in Q4 but showed a notable improvement from 1H.
Awarded contracts valued at NOK 17 million from a global Fortune 500 customer and NOK 23 million from the U.S. Department of Defense. The customers are continuing to invest in their standardization on Cyviz solutions.
Cost reduction initiatives helped balance lower revenues.
Initiated eleven strategic initiatives to scale up the business, drive growth and strengthen the product development efforts with a cloud-based platform, cloud services and software.
Espen Gylvik, CEO of Cyviz comments:
"Q4, like the rest of 2020, was challenging, but we saw a positive development in 2H 2020 with an increased pipeline and a 66% higher order intake than in 1H 2020. We are tracking well against our financial and operational goals and we have several important strategic initiatives that will enable Cyviz to grow and improve profitability at the projected pace."
Disclaimer
This information is subject to the disclosure requirements pursuant to Section 5-12 the Norwegian Securities Trading Act.
About Cyviz
Cyviz is a global technology provider for standardized conference rooms, control rooms and experience centers. Since 1998, Cyviz has empowered the digital workforce to connect, visualize, and collaborate on their critical data. The IT-driven turnkey solutions are easy to deploy, manage and support.  Cyviz serves global enterprises and governments with the highest requirements for usability, security and quality, that engage people, encourage collaboration, and accelerate decision-making.
Subscribe to our company announcements
Keep up to date with our company announcements by subscribing.
Visit our pressroom and see more company announcements from us.
Our pressroom