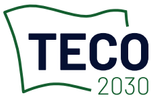 TECO 2030 releases Q1 2023 Report
(Lysaker, Norway, May 26th, 2023) TECO2030 (OSE: TECO, OTCQX: TECFF, ISIN: NO0010887516) releases its Q1 2023 Report. The report is attached to this Stock Exchange Notice and can be found on our website.
TECO2030 has reached a series of significant milestones and great progress through Q1 2023:
* During January, TECO 2030 completed the selection of all major component suppliers and procured necessary parts for the first fuel cell modules (FCM400) marking that the FCM400 development is close to completion and the first units are ready for assembly.
* During February, the HyEkoTank project which has been awarded a EUR 5 million grant under the European funding scheme HORIZON EUROPE has started, together with Shell and the other consortium partners.
* In February, TECO 2030 and AVL List sign contract for feasibility study of developing and industrializing a Fuel Cell System for heavy-duty (HD) trucks. After successful completion, TECO 2030 plans to industrialize this Heavy-Duty Fuel Cell System and manufacture them at the Innovation Center and gigafactory in Narvik, Norway.
* During March, TECO 2030 signed an MOU with an undisclosed party for cooperation on several fuel cell projects which in total could represent 50MW of fuel cell output. The projects represent marine fuel cells- and on-shore stationary fuel cell systems in megawatt scale. The MOU outlines a 3-year cooperation commitment to successfully execute the project objectives.
* In March, TECO 2030 fulfilled all prerequisites connected with the NOK 50 million grant from Innovation Norway and started to withdraw the first NOK 15 million. The grant was awarded to TECO 2030 in October 2021.
Disclosure regulation
This information is subject to the disclosure requirements pursuant to section 5-12 of the Norwegian Securities Trading Act.
Contacts
Tore Enger
CEO of TECO 2030 ASA
About TECO 2030 ASA
Europe's first Giga production facility of hydrogen PEM fuel cell stacks and modules in Narvik, Norway. The production capacity will be built up through 2023 and early 2024, targeting an output capacity of 120 MW of fuel cells in 2024, 400 MW in 2025 and 1.6 GW in 2030.
TECO 2030 is a Norwegian based clean tech company developing zero-emission technology for the maritime and heavy industry. We are developing PEM hydrogen fuel cell stacks and PEM hydrogen fuel cell modules, that enable ships and other heavy-duty applications to become emissions-free. The company is listed on Euronext Growth on Oslo Stock Exchange under the ticker TECO and in New York, OTCQX under the ticker TECFF. TECO2030 is a spinoff from TECO Maritime Group, a group that has provided technology and services to the global shipping industry since 1994. For more information, please visit www.teco2030.no.
Subscribe to our company announcements
Keep up to date with our company announcements by subscribing.
Visit our pressroom and see more company announcements from us.
Our pressroom