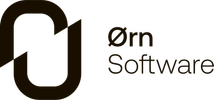 Extension of the offer period for voluntary cash offer by EG Norge AS to acquire all shares in Ørn Software (ORN)
NOT FOR DISTRIBUTION OR RELEASE, DIRECTLY OR INDIRECTLY, IN OR INTO AUSTRALIA, CANADA OR JAPAN OR ANY OTHER JURISDICTION IN WHICH THE DISTRIBUTION OR RELEASE WOULD BE UNLAWFUL.
Reference is made to the joint announcement made on 30 May 2022, regarding the voluntary cash offer by EG Norge AS ("EG" or the "Offeror") to acquire all outstanding shares of Ørn Software Holding AS ("Ørn Software" or the "Company") at a price of NOK 6.25 per share (the "Offer").
The initial acceptance period for the Offer will expire at 16:30 hours (CEST) today, 22 June 2022. The Offeror hereby announces an extension of the offer period of the Offer until 16:30 hours (CEST), 29 June 2022.
As of today, the Offeror has received acceptances representing 78.8% of the issued and outstanding share capital and voting rights of the Company.
As a consequence of the extension, the settlement of the Offer may be postponed correspondingly. The Offeror maintains its right to further extend the Offer Period (one or several times) on the terms and conditions set out in the Offer Document, but not beyond 17 August 2022.
For more information, please refer to the Offer Document dated 8 June 2022, prepared by the Offeror in connection with the Offer. The Offer Document is available, subject to regulatory restrictions in certain jurisdictions, at the website of Danske Bank (www.danskebank.no/orn).
Danske Bank, Norwegian Branch, is acting as financial adviser and receiving agent to EG and Arntzen de Besche Advokatfirma AS is acting as the Norwegian legal adviser to EG in connection with the Offer.
ABG Sundal Collier ASA and Pareto Securities AS are acting as financial advisers and Advokatfirmaet Thommessen AS is acting as Norwegian legal adviser to Ørn Software.
Contacts
Joar Welde
Chairman of the Board of Directors of Ørn Software
About Ørn Software Holding AS
About Ørn Software: 
Ørn Software is a Nordic provider of SaaS solutions enabling efficient operations and maintenance across a wide range of asset-heavy industries, including real estate, manufacturing, food & beverages, and aquaculture.
The Company's software provides customers with improved insight through data-driven operations and contributes to increased efficiency and reduced costs through digitalization of facility management and rental processes, data-driven maintenance, scheduling of resources and energy optimization. All the above contribute to the lengthening of property and equipment lifespan, a key component of Ørn Software's value proposition. Furthermore, the Company's offering enables customers to reduce their environmental footprint and provides digital tools to meet reporting and regulatory requirements.
About EG:
EG is a market leading vendor of Nordic vertical software for private and public customers. EG's Software-as-a-Service offerings are developed by specialists with deep industry and domain knowledge, supporting business-critical and administrative processes. EG employs 1,700+ people, primarily in the Nordics, and in 2021, had revenues of DKK 1.8 billion.
Subscribe to our company announcements
Keep up to date with our company announcements by subscribing.
Visit our pressroom and see more company announcements from us.
Our pressroom