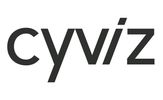 Cyviz AS - NOK 51 million (USD 6 million) deal with Microsoft: - Expanding the partnership
Microsoft will install Cyviz turnkey solutions powered by the Cyviz Easy Platform in seven new sites of their Microsoft Technology Centers as part of a global roll out program
Microsoft has standardized on Cyviz technology for the Envisioning Theaters located in their global Microsoft Technology Centers and the Redmond Executive Briefing Center.
The Envisioning Theater is a central point for immersive customer briefings and demonstrations of Microsoft technology. Specific customer scenarios and environments are brought to life through content, videos, lighting and sound control.
Microsoft has Technology Centers with Envisioning Theaters around the world and Cyviz has previously been awarded 17 locations.
This new deal of the Cyviz Easy Software Platform is for 7 new locations with a value of NOK 51 million (USD 6 million), bringing the total orders to 24 cities globally. This represents the next phase of turnkey Cyviz solutions that will be installed for Microsoft during the first half of 2022 and includes Envisioning Theaters in Washington DC, Dallas, Detroit, Denver, Chicago, St. Louis and Irvine.
 "These new orders are a result of the unique strategic collaboration Cyviz has with Microsoft where we engage on all levels be it regionally, nationally or internationally", says CEO Espen Gylvik of Cyviz.
Microsoft and Cyviz Partnering for Digital Transformation
The Microsoft Technology Centers are collaborative environments that provide access to the latest innovative technologies, enabling Microsoft customers and partners to envision, design, and experience products. Microsoft and Cyviz worked together on a next-generation digital transformation of the Envisioning Theaters and to develop a new global standard based on the Cyviz Easy Software Platform.
 "More than USD 20 million"
"Cyviz will be the single provider of the entire room solution, which shows the quality of the Cyviz solutions. Including this last order, Microsoft has placed orders for more than USD 20 million so far this year. There is more to come the next few years", says Gylvik.
At the heart of the Microsoft Envisioning Theaters is the Cyviz Easy Platform which delivers the immersive experience goals by enabling control of content and theater audio systems directly from an intuitive touch panel. Digital scenes are set using a global digital signage repository or live sources from the theaters and saved as a pre-set room environment. Multiple sources can be shown in each scene.
This digital transformation of the technology centers allows Microsoft to use one global content repository yet share the same feature rich, engaging story across all their Microsoft Technology Centers locations.
The Cyviz Easy Platform is a standardized, configurable, and upgradeable platform for control and management of collaboration spaces and meeting rooms.
Disclosure regulation
This information is subject to the disclosure requirements pursuant to Section 5-12 the Norwegian Securities Trading Act.
About Cyviz
Cyviz is a global technology provider for standardized conference rooms, control rooms and experience centers. Since 1998, Cyviz has empowered the digital workforce to connect, visualize, and collaborate on their critical data. The IT-driven turnkey solutions are easy to deploy, manage and support.  Cyviz serves global enterprises and governments with the highest requirements for usability, security and quality, that engage people, encourage collaboration, and accelerate decision-making.
Subscribe to our company announcements
Keep up to date with our company announcements by subscribing.
Visit our pressroom and see more company announcements from us.
Our pressroom