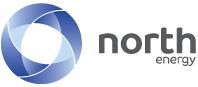 Nordic Nanovector – merger with APIM Therapeutics
Reference is made to the stock exchange release from Nordic Nanovector ASA ("Nordic Nanovector") stating their intent to merge with APIM Therapeutics AS ("APIM"). North Energy ASA ("North Energy") is the second largest shareholder in Nordic Nanovector currently holding approximately 7.5% of the shares outstanding.  
Our view is that the proposal to merge with APIM is both poorly conceived and not in the best interest of shareholders of Nordic Nanovector. The transaction is highly dilutive at the proposed merger ratio, as the valuation methodologies used seem to have obvious shortcomings, and are certainly not based on an 'apples for apples' fair value comparison to determine the right merger ratio.
We are also questioning whether shareholders are best served by continuing a strategy exclusively focused on early-stage oncology R&D – a strategy which historically has been extremely detrimental to shareholder values. The combination of these factors leads us to our conclusion that the merger proposal lacks the necessary financial and strategic rationale for shareholders in Nordic Nanovector.
Subscribe to our company announcements
Keep up to date with our company announcements by subscribing.
Visit our pressroom and see more company announcements from us.
Our pressroom